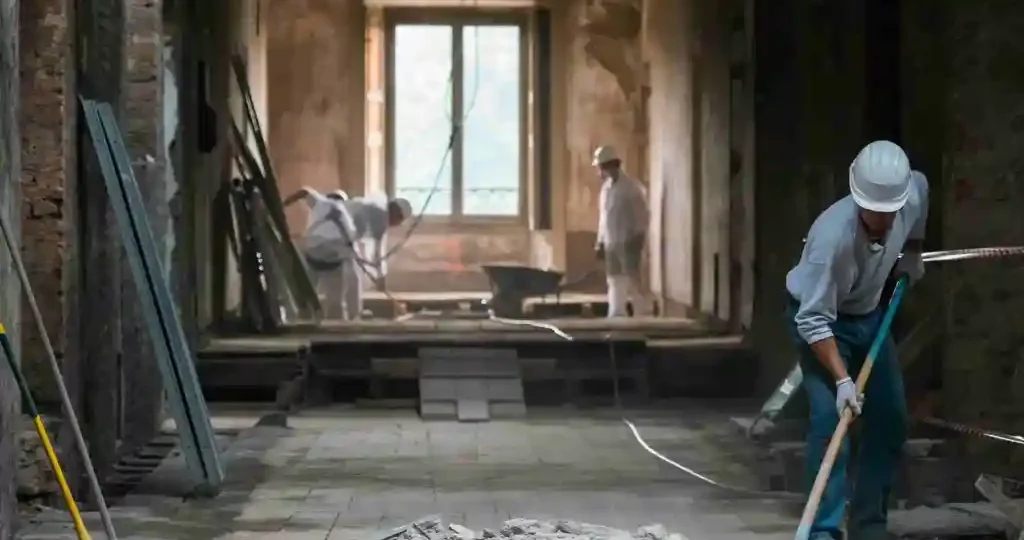 When dealing with damages after a fire, always hire a certified restoration company that can mitigate the loss. Here are the top steps in the cleaning process:
Safety for the occupants and workers is a top priority. Since the indoor air is filled with floating smoke and soot particles, workers MUST wear respirators, gloves, and other protective clothing.

The restoration company will access the affected items as quickly as possible, since soot can produce quickly and further damage within a matter of hours.

Some restorable items may be packed up and cleaned onsite

Fire restoration specialists will choose the appropriate cleaning materials to use on each damaged item.

After the cleaning process, the smoke and odor should be eliminated. However, if odor lingers inside the home, additional removing techniques will be applied.
During a fire property owners are strongly advised to make an inventory list with items that were affected by the fire. This process will help you file the insurance claim. For the fire, smoke, and other remediation services contact Millan's Restoration 800-844-5419