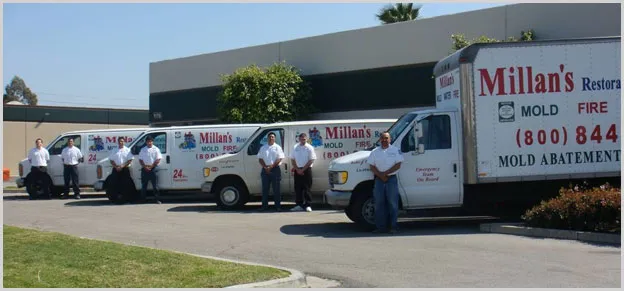 Founded in 1995, Millan's Restoration, Inc has become a leader in disaster recovery services for residential, commercial, and industrial properties in water & fire damage in CA. Millan's prides itself on minimizing life and business interruptions and problems resulting from flooding, fire, smoke, mold, or other environmental hazards by providing complete restoration, remediation, and reconstruction services. Millan's is committed to going beyond the insurance company's requirements and clients' expectations. One of the company's objectives is to provide higher professional focus and personal involvement than competitors. The result of unmatched combination of dedication and enthusiasm has produced a broad portfolio of successful projects, extremely satisfied clients, and the most challenging set of standards for the industry.
With our prompt dynamic system, we will return your home or business to its productive pre-loss condition. Our disaster control officers are equipped to meet emergency demands. We are coordinated and organized to offer the highest quality of help for all types of property damage, including floods, fire, smoke, mold, and general home improvement repairs, including but not limited to remodeling drywall, texture, painting flooring, bathroom/kitchen cabinets, framing, doors, crown molding, baseboards, and roofing. We can take on Any Job of Any Size at Any Time.
Millan's Restoration, Inc. understands the traumatic situation involved with a structural loss. That is why our staff is readily available 24 hours a day, seven days a week, to meet any emergency demand. We offer immediate responses no matter how big or small the job may be.
At Millan's Restoration, Inc., our job is never finished until you are 100% Satisfied. We stand behind our Satisfaction Guarantee with our Partnership Pledge and years of experience providing the best emergency, Restoration, and Construction services. We are a licensed general contractor who can handle any project.
Millan's Restoration, Inc. is a full service restoration company with a California General-B HIC License, United States Environmental Protection Agency Lead Renovator, possessing Mold Certifications, IOT Membership, IICRC Institute Member, National Institute of Fire Damage Restoration Affiliate, Building Trades Association, and Indoor Air Quality Member. At Millan's Restoration, Inc. we understand the industry is constantly changing with new laws being adapted and technology being updated and that is why we pride ourselves with being up to date with current industry demands. We have the resources, skills, experience, and knowledge to take control.
Since 1995, Me & my hardworking project managers, contractors & architects at Millan's restoration have always strived to provide our customers with full restoration & construction services based on their estimated time & budget in California. Our motto is: Customer always comes first!

Get in touch with our contractors regarding the kind of restoration you want for your property.

We'll examine the structural integrity of your property & evaluate damage to choose the best tools & approach for restoration.

Our Restoration Specialists will assess the damage, proceed with removing debris, soot & mold. Next the cleaning and deodorizing will begin and finally we'll rebuild your dream property back to it's original state.

Enjoy living in your brand new, upgraded property even better than before.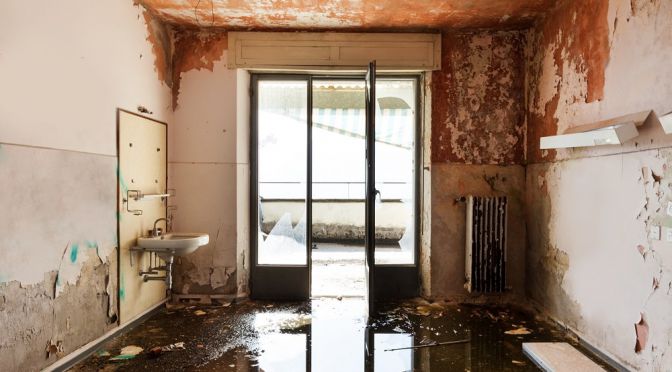 We Specialize in evaluating flood damage, repairing it & responding to every Water Damage Restoration Emergency within 1 hour. Our priority is to protect your property and its contents.
Fire & Smoke Damage Restoration
Suffering fire damage is a highly emotional experience; here at Millan's, we go out of our way for you and work closely with your insurance company to fully restore Burnt & Damaged sections.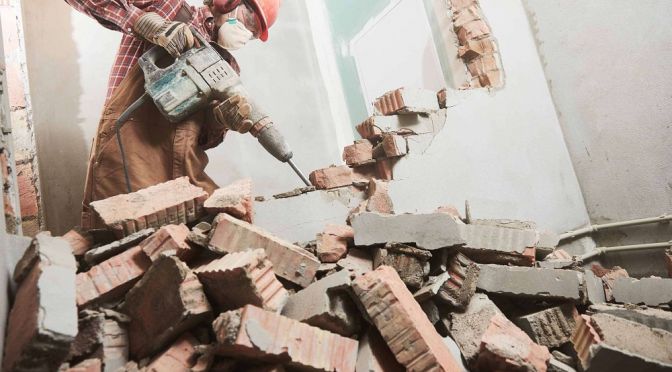 After the traumatic event of Water Damage, Mold Infestation, and Fire Damage, Millan's Restoration, Inc. provides full-service restoration needs. We will return the current chaos to its Productive Pre-Loss condition.
Stephen Levine
Los Angeles County, CA
I own a commercial building which had undergone substantial water damage. I live out of state which normally would make situations like this difficult to handle. Milan's Restoration was amazing. I cannot say enough good things about Alex, from Milan's, who handled my case. She fully dealt with the insurance company, performed water mitigation and completed the repairs. She was an absolute pleasure to work with, as honest and trustworthy as they come, kept me fully informed, and did fantastic work. I essentially sent her a key to the building and she did everything. Regarding this incident, the best decision that i made was to hire this company and i would hire them again, if needed, in a heartbeat. Highest Recommendation!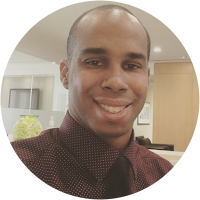 Demetrius Lampkin
Crystal Lake, IL
I'm so glad that I was referred to Millan's Restoration Inc. for my water leak problem. It was an extremely stressful situation to deal with on my own as a landlord.  The leak was in the kitchen which I thought they would have to remove my flooring and replace it. However, they were able to dry out all the water without removing any flooring, due to the advanced drying machines they have. The best part is they dealt with my tenant and were able to keep them in the property during the time of repairs. I would recommend this company to anyone that is in need of their services.